Both the housing and the fleece insulation can be removed for easy installation and positioning (install in reverse order).
The thermal energy from the KOSTRZEWA storage tank is being stored in layers, so that the heat can be used on demand.
Combine the different heat generators based on the simple law of physics for best performance. Hot water is lighter than cold water and thus the energy is stored in layers.
The surplus of thermal energy can be stored for a long time without significant losses, and the heat can be used on demand.
THERMOGRAPHIC TANK CHARGING AND DISCHARGING TEST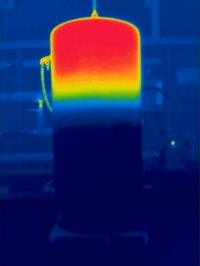 Charging 30%capacity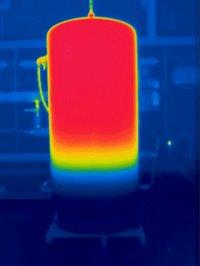 Charging 60%capacity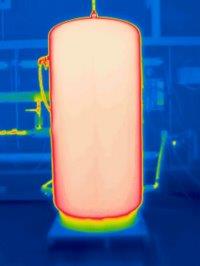 Charging 100%capacity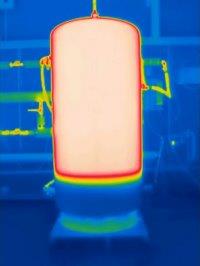 Discharging 30% capacity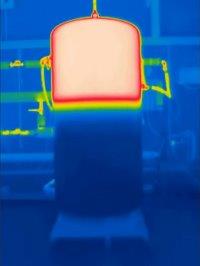 Discharging 60% capacity
CONNECTIONS