A heat recovery ventilation unit provides constant exchange of stale air (with increased CO2 content) with fresh air as well as heat recovery. The unit provides excellent climate comfort in the building, supplies fresh, oxygen-rich and purified air into the building free from odours, mites, bacteria, fungi or viruses.
KOSTRZEWA heat recovery ventilation unit has many great features. The client selects a heat exchanger type, anti-smog filter or operation mode, while automatic filter condition monitoring notifications provide even more convenience. The heat recovery quality is further improved by an enthalpy heat exchanger with partial recovery of moisture removed from the building.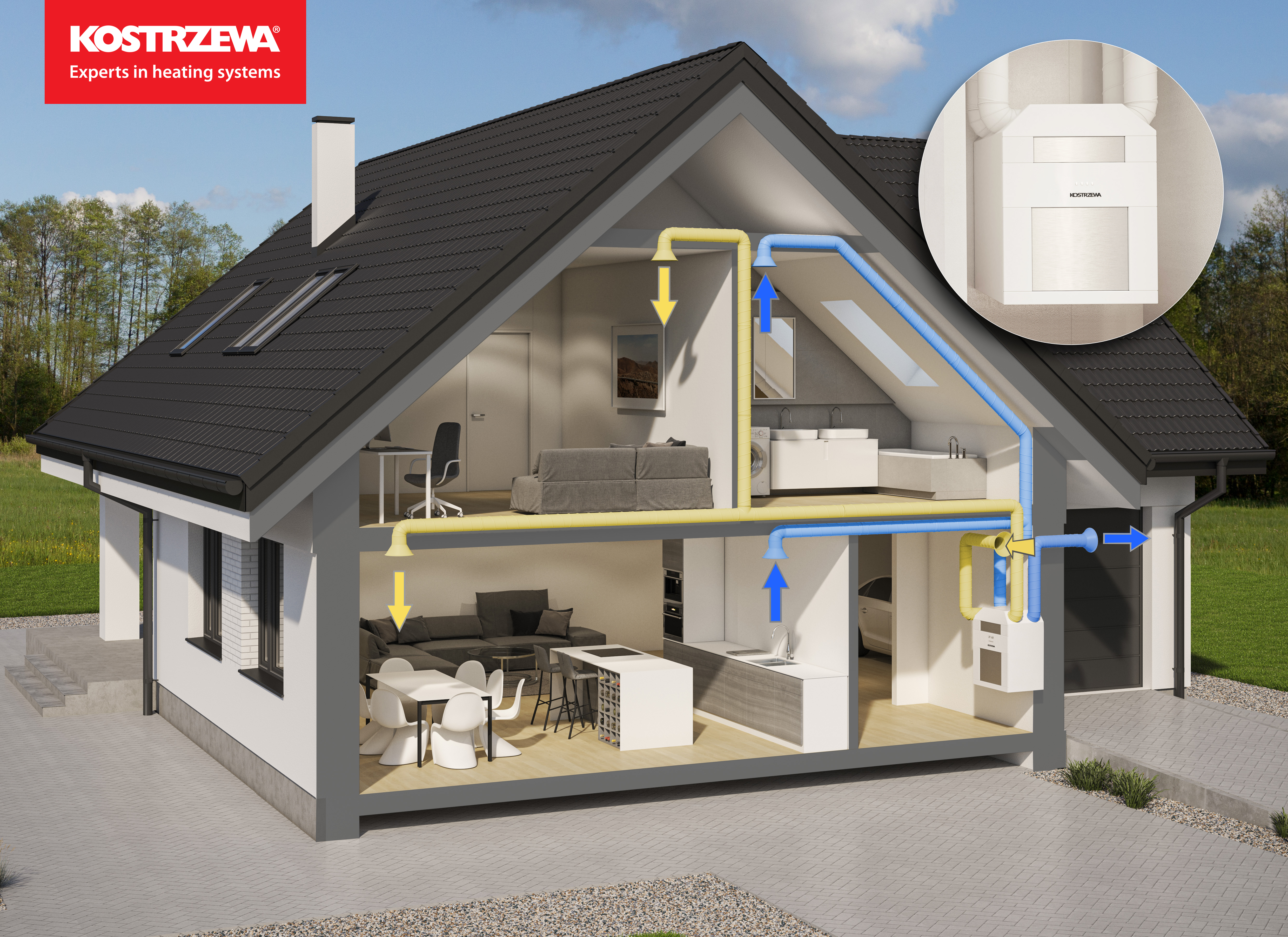 Preferably, the heat recovery ventilation should be planned at the construction stage. KOSTRZEWA biomass heating system users may incorporate the heat recovery ventilation unit in a correctly installed heating system.
Central ventilation is a component of a complete heating system which may include a central heating pellet boiler and a heat pump. The entire system or its individual components will soon be offered by Kostrzewa. New products - heat recovery ventilation unit and air to water heat pump - available soon!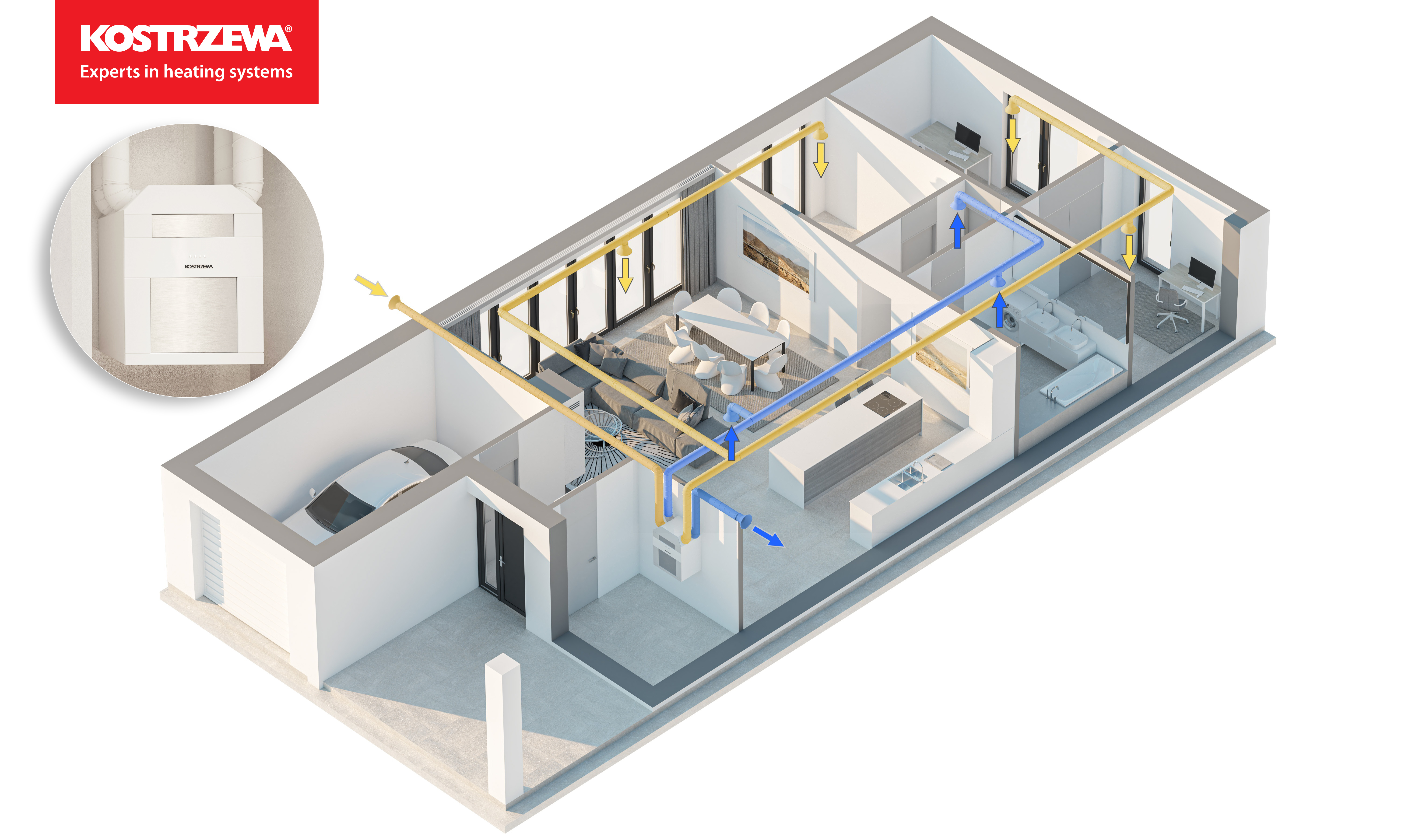 Are you interested in marketing KOSTRZEWA products as a reseller? Contact us at pr@kostrzewa.com.pl